Have a dad who loves all things Disney? Want to get him a gift he'll love? Our list of Disney gifts for Dad will help you find the perfect present for your Disney-obsessed father!
Disney Kitchen Gifts
If your dad likes to cook and loves Disney, then these gifts are perfect for him!
Waffle Maker
Let him relive his best days at Disney Parks with this Disney Waffle Maker!
The waffle maker creates perfect Mickey waffles, just like the ones you can purchase at Disney Parks. It's available in a couple of different colors and styles, including a Minnie waffle maker.
With this gift, the two of you can make delicious breakfasts together!
Disney Cutting Board
Searching for a Disney gift that Dad will love? This Mickey Mouse cutting board is perfect!
This wooden cutting board is shaped like Mickey Mouse and includes three utensils hidden in a pullout drawer. It's perfect for a charcuterie board for creating delicious snacks for a movie night!
It's available in two different sizes and with a slate finish, as well. This is the type of sophisticated gift that Dad will love!
Mug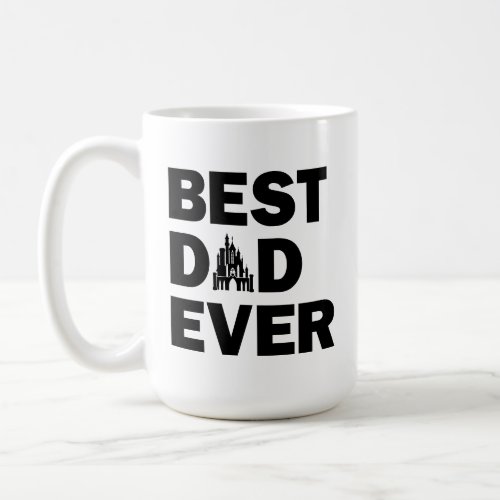 You know you have the best dad ever – so give him a mug that says so!
The Best Dad Ever mug replaces the "a" in Dad with a picture of the Disney World castle. It's available on a variety of different mug styles and sizes.
Light Saber Chopsticks
This delightful gift is both unique and affordable!
These light saber chopsticks are reusable and available in a variety of colors to make his dining experience a little bit more magical!
This creative gift is sure to make him smile!
Fun Disney Gifts for Dad
Want to get Dad a fun or unique gift that he'll love? These fun Disney gifts for Dad will help you find a gift that he will enjoy using or that you can do together!
Disney Pixar Monopoly
Want a gift for your Disney-loving Dad that the whole family can do together? Why not Disney Pixar Monopoly?
Buy up locations from famous Pixar movies like Toy Story, Cars, and more! Up to six people can join in on the fun and play together, so it's a gift that the whole family can enjoy together.
This Pixar twist on the classic game is wonderful for any Disney Dad!
Lego Set
Legos aren't just for kids anymore – they can make a great gift for fathers, too!
This Steamboat Willie Lego kit is an incredible 751 pieces and features Mickey Mouse in his earliest days. It's perfect for any grown-up Disney fan who likes to put things together or is otherwise a fan of legos!
Model Millennium Falcon
If Dad is a Star Wars fan, then Star Wars models will make a great gift!
This set features both the Millennium Falcon and R2D2. He can assemble these himself and then display them on his desk or at home for a gift that he'll always think of you when he sees them.
If you're also a Star Wars fan, then this can be a project the two of you do together!
Disney Prints
With so many different prints to pick from, you can find the perfect Disney Print that your dad will love!
These Disney patent prints are perfect for any fan of the Disney parks! They feature the original patents for parts of classic Disney rides and attractions, including the castle itself.
Complete the gift with some frames for a magical gift that he'll love!
Disney Apparel Gifts for Dad
Why not give Dad a gift that allows him to show off his love for Disney? These apparel gifts will let Dad rep his love in all sorts of different situations!
Tie
Help Dad bring some of that Disney magic to work or a formal event with an officially licensed Disney tie!
Featuring patterns including Mickey Mouse, Stitch, and The Nightmare Before Christmas, these ties allow him to show his love for Disney in a sophisticated way!
Socks
Everyone needs socks, so why not give Dad some that are fun?
While you can find socks for nearly every show and movie, this classic five-set of no-show socks features outlines of characters like Donald Duck, Pluto, and more.
With so many socks to choose from, they make an affordable gift that is both practical and fun!
Watch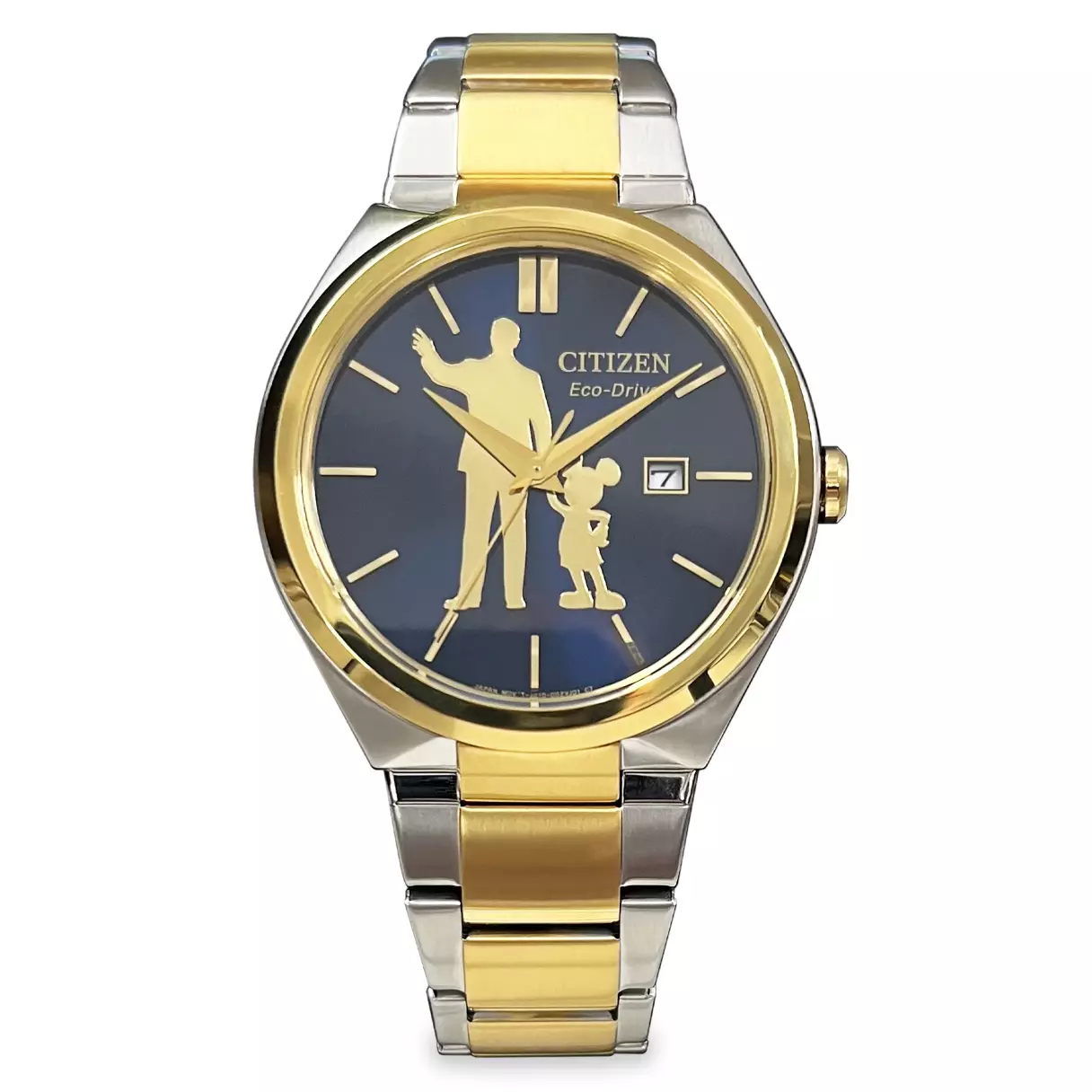 If you want a truly memorable gift for your Disney dad, consider a watch.
This Walt Disney and Mickey Mouse "Partners" watch features the shape of Walt and Mickey as seen in the iconic statue. On the back, it features the words "It was all started by a mouse."
This is the type of gift that he'll cherish forever and be able to use daily.
T-Shirt
If you want a practical but affordable gift, then a Mickey Mouse t-shirt is the perfect present for your father!
With so many options you choose from, you can find one that fits his personality and style!
I personally love the classic Mickey Mouse t-shirt. It is suitable for a day at the parks, at home, or anywhere else. It's comfy and makes for a great gift!
Gifts for Disney Land or Disney World Trips
Planning a trip to Disneyland or Disneyworld soon? These gifts are great for any Dad who's planning to spend a few days in the parks!
Water Bottle
It's hot in California and Florida! Help your dad stay hydrated with a good, insulated water bottle.
Hydroflasks are available in a variety of sizes and colors and are known for their ability to keep water icy cold all day long.
This gift can be used at home and at the parks, so it makes for a versatile, thoughtful gift!
Park Bag
Why not give Dad a fun but practical gift with a Disney Parks bag?
This bag features Mickey Mouse printed all over it, making it perfect for a day at the park. It's lightweight, but still big enough for essentials like snacks, while still fitting comfortably on the rides.
It's also great for traveling, hiking, and more, making it a versatile gift!
Portable Phone Charger
Between the apps, keeping entertained in line and just staying in touch, a day at the Disney parks can really drain a person's phone!
A good portable charger can make a great practical gift for anyone who will be spending some time in the parks. This one doesn't require a cord, doesn't take up much space, and is compatible with all Apple iPhones.
This is a practical gift that he can use in his daily life and when he's on vacation!
Related: