Are you stressing over finding wonderful whole family gift ideas for Christmas? It can be difficult to find fun Christmas gifts that the whole family will enjoy – you have to consider a variety of ages, tastes, and interests.
I love both giving and receiving presents for the whole family, so I've come up with quite a few suggestions that you might find helpful.
Food Christmas Gift Ideas for the Whole Family
Food and food related gifts are sure to be a hit with everyone in the family, regardless of their age.
Personalized Family Character Cookie Jar
A cookie jar is always fun to have around the house, but what makes this one so unique is that you choose how each family member's character looks on the cookie jar!
You can add up to 8 family members – including cats and dogs – and you choose which color hair and skin they have. Each name is displayed underneath the corresponding character.
Personalized Christmas Tree Candy Jar
Personalized Holiday Cheer Bistro Mugs
Personalized Popcorn Bowls
Personalized 3 Piece Pizza Set
Vintage Snow Cone Maker
42 new from $31.00
1 used from $30.00
as of October 19, 2020 7:39 pm
Features
Holds up to 20 (8 ounce) snow cones at a time.
Nostalgia snow cone kits pair perfectly
Stainless steel cutting blades
360° viewing chamber
Side shelf to hold two snow cones
Frozen Yogurt/Ice Cream Maker
I know that in my house the easiest way to gather everyone together in the kitchen is to say, "Who wants ice cream"? The whole family always comes running!
No need to wait for hours, get rock salt, and all the other hassles involved with making homemade ice cream. Easy-to-use ice cream maker takes just 20 minutes to make home-made ice cream or frozen yogurt.
And you can easily add your own mix-ins to create your own personalized concoctions.
More Fun Kitchen Gadgets:

Waffle Maker
Waffles aren't just for breakfast anymore! Have you seen all the wild things you can make in a waffle iron? Everything from omelets to pizza to cinnamon rolls and more.
Treat your family to a new waffle iron, such as this best-selling one from Amazon.
Families with young children will love a themed waffle maker that makes waffles in the shapes of their favorite characters.
Some of the more popular themed waffle makers include:
Pizza Oven

My family loves pizza – and making pizza together is one of our favorite ways to make a meal! This countertop pizza oven makes pizza in about half the time as a regular oven – which gives everyone more time to spend doing other fun things!

More Fun Snack/Meal Cookers for the Family:
Christmas Gift Baskets the Whole Family Can Enjoy
Gift baskets are one of my favorite family gift ideas for Christmas! It's like suddenly having a treasure chest full of yummy surprises show up suddenly on your front door.
The whole family will Oooh and Aaaah over the decadent sweet treats in this highly-rated basket.
Includes peanut brittle, two types of caramel corn, chocolate covered pretzels, and other yummy goodies.
Root Beer Making Kit
I had never heard of home made root beer until my son was served some at one of his Boy Scout outings. He raved about the taste – he thought that it was loads better than the store bought kind.
Easy-to-use kit contains everything you need to make 2 gallons of creamy root beer.
A fun activity for winter break (and the kids will even learn a little science in the process)!
Fondue Pot – The Most Fun Family Meal Ever!

I can't think of a more fun family meal or dessert than fondue, can you?
There's something about spearing the morsels of food on the little forks and then cooking it in one pot that just makes everyone talk and laugh so much more than at a regular meal.
And a fondue pot is one of those gifts that can be used year-round…fondue for New Year's is a wonderful tradition to start. In the summer, chocolate fondue served with ripe fresh fruit is a bit of heaven here on earth.

Stovetop Popcorn Popper – A Blast from the Past
Popcorn from the movie theaters is the best!
For just a little bit more than you would pay for a family-sized bucket of popcorn at the theater, you can get this delightful stove top popcorn maker.
Almost as fast as microwave popcorn – it takes about 3 minutes – but so much more delicious!
An old-fashioned gift that is sure to thrill the whole family.

Unique Family Gift Ideas For Christmas
Mini Remote Control Helicopter Drone

1 used from $53.96
as of October 19, 2020 7:39 pm
Features
Headless security system enables players of any level to fly the drone easily
2. 4GHz technology adopted for anti-interference
More stable and flexible with 6-axis gyro stabilization system
Good PERFORMANCE of wind-resistant control range: About 30-50 meters
Flight time: about 6-8 minutes Charging time: about 45-60 minutes (under currents input 0. 5A-1a)
Ultralight Virtual Reality Headset with Stereo Headphones
out of stock
as of October 19, 2020 7:39 pm
Features
【ERGONOMIC & ULTRA-LIGHT DESIGN】 Built-in super comfortable mesh weaving and soft sponge and ultra-light design, provide you more comfy and secure around your eyes,face and on your head, even for moving around with ease. This head strap is suitable for different head size.
【IMMERSIVE AUDIO-VIRTUAL VR HEADSET】 720 degrees and Hi-Fi stereo headphones are integrated right into the virtual reality headset with momory sponge for reducing the stress on the ears. Easily to help you isolate the noise,totally enjoy the shocking audio-virtual reality experience.
【ADJUSTMENT LENS】 These virtual reality headset offer you adjustable pupil distance(PD) and focal distance(FD), Convenient to focus and suitable for 0-600°near-sighted and 0-200° hyperopia users; Help you adjust the image's fuzziness, alleviating the the feeling of dizziness for enjoying a better immersive virtual reality experience.
【OPEN-STYLE HEAT DISSIPATION DESIGN】 Special open-style heat dissipation design, totally keep you phone cool, let you enjoy virtual reality for a long time.
【WIDELY COMPARABILITY】 Fully immersive 120 °view angle, fits for all smartphones between 4.7-6 inch(Android/IOS) such as iPhone 6/7/8 Samsung S7 Edge etc. Download 3D videos sources in Youtube,Google play store,apple app store for 3D movies,panorama videos, vr games etc.(The remote controller is not included the 2AAA batteries)
Cozmo Robot – The Coolest Robot Ever Invented
Entertaining and educational robot is a supercomputer and loyal sidekick. He's like a personality-filled movie robot brought to real life!
Easy to set up and control, he comes assembled and ready to play.


More Family Robot Fun:
Wonder Workshop Dash App Controlled Robot
Dancing Talking Remote Control Robot Under $50
Kano Build Your Own Computer Kit
LEGO MINDSTORMS Build Your Own Robot Kit
Osmo Genius Kit – 3D Fun for iPad
3D Printing Pen Safe for Children
Indoor Snowball Fight
A good snowball fight is always a great way for the family to spend time together! What happens if you happen to live in one of those warm-weather states like Florida, or if the weather won't cooperate and give you snow?
This adorable snowball fight in a bucket is the answer to all your cold-weather problems!
A fun way to blow off steam during those "trapped-inside" winter months, as well as a cute decoration.

Indoor Garden Kit

Your favorite family can enjoy the miracle of watching seeds sproud (and the bounty of healthy food) all year long with an indoor gardening kit.
Plus they can learn about science – this kit uses aeroponics – a dirt free growing method (the plants grow in air).
A healthy family gift for Christmas that even the kids will appreciate!

Ping Pong Table

Ping pong is one of those fun family activities that have always been around, but most of us forget about.
It's a fun, easy game that both parents and kids can enjoy.
A unique gift that also provides a bit of physical activity.


More Active Family Games:
Foosball Game
Magnetic Dart Board Kid
Basketball Arcade Game
Tabletop Air Hockey Game
Tabletop Billiards Game
Speed Cup Stacking Set
Christmas Decorations
Delight everyone in the family with a new Christmas decoration! They can enjoy the new decoration this year, and then each year they will think of you as they decorate for the holidays.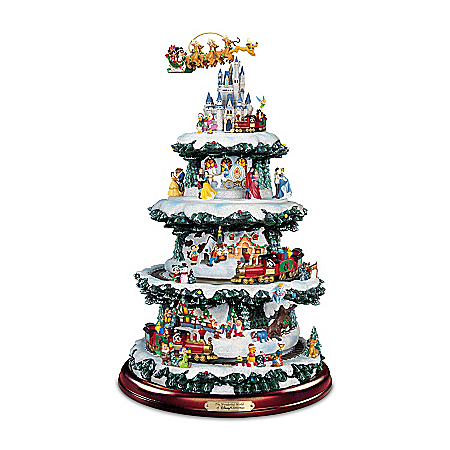 Disney Tabletop Tree with Music, Lights and Motion
Kids Nativity Scene with 12 Rearrangeable Figures
Favorite Sports Team Holiday Nutcracker
Lionel North Pole Central Christmas Train Set
Musical Santa Claus Snowglobe
Colorful Christmas House Advent Calendar
Whole Family Gift ideas for Sporty Families
Speedminton Set – Badminton on Steroids

As a child, one of my favorite family gifts that we ever received was a badminton set, so I wanted to include a badminton set in this list.
While I was looking for one, I came across something totally new – Speedminton.
Speedminton is a fast-paced game that combines elements of tennis, badminton and racquetball.
There's no net involved, and you can play indoors or out. The fun set includes glow-in-the dark birdies for night time fun.
It's easy to learn, and a fun (and healthy) activity for the whole family!


Other Family Outdoor Games:
Spikeball 3 Ball Game Set – As Seen on Shark Tank
Giant Outdoor Wooden Jenga Game
Bocce Ball Set with Carrying Case
Ring Toss Game with Carrying Case
KanJam Ultimate Fast Paced Disc Game
Laser Tag Set and Carrying Case – Multiplayer 4 Pack
Outdoor Fire Pit – Cozy Family Fun Time

I was given a fire pit a few years ago, and it's been one of those family gift ideas for Christmas that we've all enjoyed!
Everyone loves sitting around the fire, roasting marshmallows and just talking while enjoying the warmth.
We use ours year-round – here in Colorado those summer nights can be nippy. In the winter we love warming up by the flames with a cup of hot chocolate after sledding!

Picnic Backpack Kit
Who doesn't love a picnic? Kids love them because they get to eat outside, parents love them because there's no mess in the house – and the kids burn off a lot of energy running around at the picnic site!
The insulated backpack helps keep food cold, and being able to wear it as a backpack keeps hands free to carry any other equipment.
Family Sized Hammock

Nothing is more relaxing than lazing about in a hammock.
Unless of course your relaxation is interrupted by kids fussing about whose turn it is to have the hammock!
There's no fussing (well, not about who gets to use the hammock) with this ginormous family sized hammock.

Inexpensive Whole Family Christmas Gifts
You don't have to spend a small fortune to get a gift that everyone in the family will love! These inexpensive family Christmas gifts are thoughtful and fun, and are affordable ways to celebrate the holiday season in style.
Fun Family Games
Games that everyone can play together are some of the most popular family gift ideas for Christmas. What's more fun than gathering together and laughing as the whole group plays a favorite game?
These are some of the top family games on Amazon for 2018, and they're all priced at under $25.
Games for Families with Pre Schoolers
Ideal Hot Potato Electronic Musical Passing Game
Educational Insights The Sneaky, Snacky Squirrel Game
Yeti in My Spaghetti
Soggy Doggy Board Game
Pop the Pig Game
Let's Go Fishin'
Games for Families with Kids 8 and Older
Watch Ya' Mouth Family Edition – The Authentic, Hilarious, Mouthguard Party Card Game
Exploding Kittens: A Card Game About Kittens, Explosions and Sometimes Goats
5 Second Rule – 1 Topic, 3 Things, 5 Seconds
My Monopoly Game – Personalized Monopoly Game
Sequence Game – Easy enough for kids, challenging enough for adults
TRIVIAL PURSUIT board game: World of Harry Potter Edition
Games for Families with Teens
Cards Against Humanity
Codenames
Taboo Board Game
Scattergories Game
Sheriff of Nottingham
The Game of THINGS…
Personalized Family Christmas Ornament

A personalized family Christmas ornament is a fabulous inexpensive Christmas gift that everyone in the family will enjoy. Personalization Mall has a wonderful selection of family ornaments…you're sure to find one that's just perfect for your family.

DIY Family Gift Ideas for Christmas
If you're even slightly creative, you might enjoy making one of these easy DIY family Christmas gifts.
Christmas Pop Bottle Gift Set

This adorable pop bottle gift basket is perfect for any family with a sweet tooth! Get instructions – and free printables – at LilLuna.
Christmas Bucket of Fun
This is so cute easy! Just fill a holiday-themed little bucket with anything you want – a small game or a DVD, some candy, maybe some popcorn or hot chocolate.
The possibilities are endless. And it's easy to tailor to the family's likes. Get the instructions and free printable at Crazy Little Projects.
Personalized Snowman Mugs
DIY family gift ideas for Christmas don't get much easier than this! All you need is a mug and a couple of sharpies to make personalized mugs for each member of the family. Almost Supermom has the details about how to make these so that the drawings don't fade or come off.
Family Memberships to Local Attractions
One of my favorite (and most useful) family gift ideas for Christmas was a family membership to our local zoo. The whole family enjoyed going to the zoo all year long – and it was wonderful not to have to think about the ticket cost each time that we went.
Since we didn't have to worry about the cost, we went to the zoo many more times than we would have gone without the membership. We actually enjoyed the membership so much that we bought one ourselves for the next several years!
Although we had a zoo family pass, there are actually quite a few different places that offer family memberships. Look into local museums, aquariums, amusement parks, science centers, and state or national parks for family passes.
TIp: If you choose a museum that belongs to the Association of Children's Museums, the family can get free admission to other museums throughout the country – which is great for a family that travels! Find out more information here.
The Association of Science centers have the same sort of reciprocal deal – – click here for more information.

Do You Have All Your Christmas Gifts? Check out these great gift guides for everyone on your list!
Christmas Gift Guides by Interest