Give your dad the gift he deserves this year! Our gifts for dad guide will help you find the most amazing gift, no matter what type of dad you're shopping for!
Looking for a gift specifically for your stepfather? Our Gifts for Step Dads guide can help you find the perfect bonus dad specific present!
Gifts for Sporty Dads
Under the Desk Elliptical
It can be hard for busy dads to fit in exercise! Help him out with an Under the Desk Elliptical. Compact and easy to use, it fits under desks so he can exercise while working. Perfect for busy dads!
NFL Team Spatula with Bottle Opener
If your dad loves to grill and loves the NFL, then an NFL Team Spatula with a Bottle Opener is a wonderful gift! It's available for all NFL teams, is made of stainless steel, and has an integrated bottle opener. Perfect for a tailgate!
Fitbit Versa
A Fitbit Versa is the perfect gift for any active dad! With Amazon Alexa compatibility, and the ability to control Spotify, text and call, it's a great gift for dads who want to stay connected and active. The Fitbit Versa tracks heart rate, calories burned, sleep and more, so it really is a smart watch!
Gifts for Geeky Dads
Yoda Best Dad Frame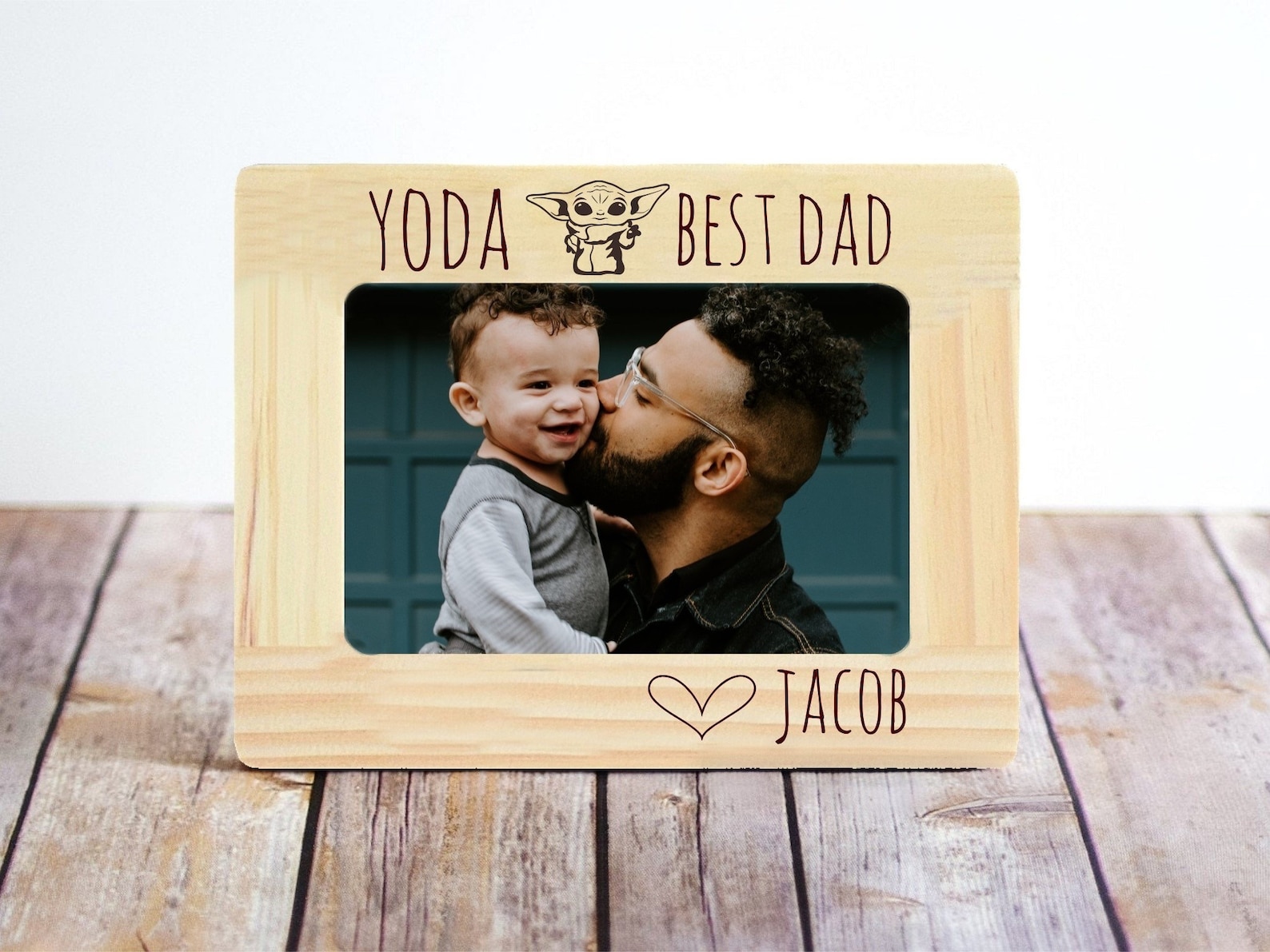 If you have the best dad and your dad loves Star Wars, then this Yoda Best Dad Frame is the perfect gift! You can personalize the message on the frame and customize the name. Personal and clever, it's a meaningful present he'll love!
Set of Five Avengers Cufflinks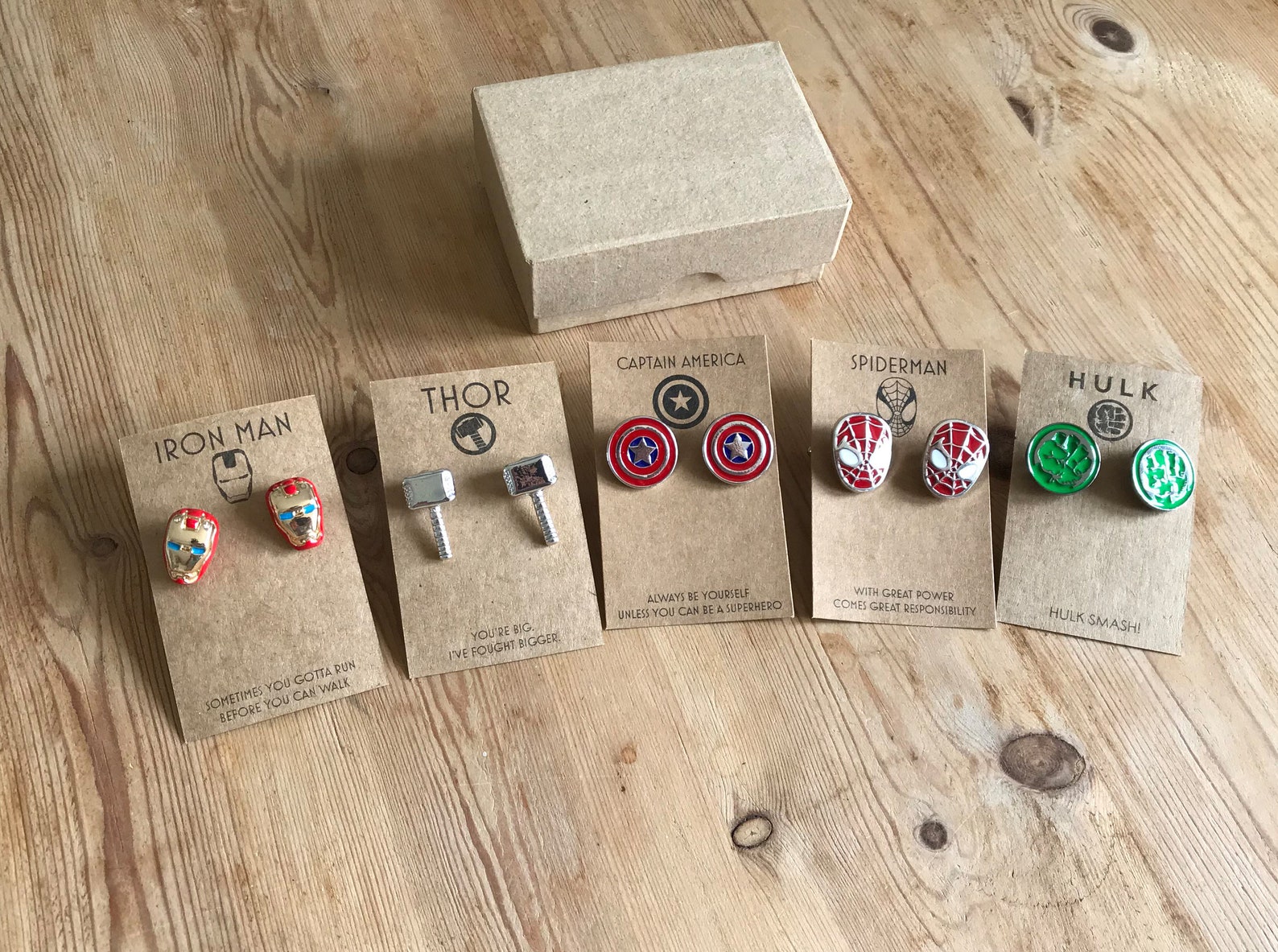 Help dad step up his suit game with a Set of Five Avengers Cufflinks! The set features Thor, Captain America, Spiderman, Hulk, and Iron Man, so it's an excellent gift for any Marvel fan. Pair it with a tie to bring it to the next level!
Tech Gifts for Dad
Robot Lawn Mower
Why not take the Roomba to the next level? This Robot Lawn Mower can take care of his lawn, giving him a rest! It mows up to a quarter of an acre and can be controlled via smart phone. It's a wonderful present for a tech lover!
3D Printing Pen
If Dad is creative, then he'll love this 3D Printing Pen! It's easy to use and includes everything he needs to get started. Just plug it in, wait for it to heat up and start creating. The possibilities are endless!
Portable Mini Projector
If he likes to show off videos and photos on his smartphone or tablet, then he needs a portable mini projector! With up to a 200″ screen, he'll be able to project movies, videos, or photos wherever he goes! The projector is cordless and adjustable, so it really is the perfect gift.
Nest Thermostat
Help make his smart house dream a reality with a Nest Thermostat! Connect Nest to wifi in order to change the temperature from his phone, tablet or other device. The Nest unit also learns the temperature he likes and programs itself, so it'll truly make his house a smart one!
Related: First Father's Day Gifts
Gifts for Dads Who Love Beer
Craft Beer Club Membership
Take advantage of the rise in popularity of craft beers with a Craft Beer Club Membership! Choose between 12 or 24 beers each month and pick the number of months for the subscription. He'll receive four beers each month from small, independent breweries, so it's a great long-lasting present!
Around the World Beer Bucket
Let's be real: great beer can be found anywhere. With this Around the World Beer Bucket, he'll be able to sample a wide variety of beers in the comfort of his own home! It comes with 12 beers and a variety of snacks, so he can sample a bit of everything!
Papa Shark Beer Glass
All hard-working papas need a drink sometimes! This Papa Shark Beer Glass pokes fun at the infamous Baby Shark song, and let's be real, dad needs a drink after hearing that on repeat. It's the perfect gift for all Papa Sharks!
Matching T-Shirt and Onesie
Perfect for any new dad who loves beer, this adorable Brew Dad and Matching Microbrew Onesie is a great joint present! It's available in a variety of colors and sizes for both dad and baby. It's a cute, affordable present!
Funny Dad Gifts
Book of Dad Jokes
There's nothing like a good Book of Dad Jokes to make him laugh! The cover has a line to fill it who the book is from, making it a personal and funny gift. Filled with cheesy jokes that Dads are known for, it's the perfect gift for any Dad!
Favorite Child Mug
This hilarious mug reads "My Favorite Child Gave Me This Mug" making it a gift that will position you as the favorite! It's the perfect gift to remind him how much he loves you!
Toilet Fishing Game
It doesn't matter if he likes to fish or not – he will love this Toilet Fishing Game! It comes with a fishing rod, fish, a bowl and a do not disturb sign. It's a great funny gift for any dad!
Personalized Gifts For Dads
World's Greatest Dad Personalized Key Chain
Personalize a World's Greatest Dad Keychain with a photo and message for a sweet gift he'll love! Pick between four messages and three color options, as well as your own image for a truly custom gift.
Personalized Handwriting Wallet Card
If your little one has a drawing or sweet message, get it immortalized with a Personalized Handwriting Wallet Card! Engraved on stainless steel, it will fit perfectly in his wallet so it's portable. It's a sweet present he'll cherish for a long time to come!
Personalized Pocket Watch
This is one meaningful gift he'll love forever! A Personalized Pocket Watch is a surprisingly affordable, unique gift! Write up a message of up to five lines for a customized gift he'll cherish forever.
Gifts for Dads who Love to Cook
Hot Sauce Making Kit
If Dad loves hot sauce, then let him make his own with this Hot Sauce Making Kit! With all the ingredients he needs, this kit will get him started making a variety of different types of hot sauces with different flavors and heat levels. It's a fun present you can do together!
Dual Breakfast Sandwich Cooker
Help Dad step up his breakfast game with a Dual Breakfast Sandwich Cooker! In just five minutes, he can have two healthy breakfast sandwiches that can be made to order!
Mini Chip Bag Sealer
No one likes stale chips, so get Dad a gift that will prevent him from ever eating stale chips again! This Mini Chip Bag Sealer uses heat to seal chip bags, keeping the contents from getting stale. It takes only a few seconds to work and is a easy to store. It's the perfect gift for anyone who loves chips!
Instant Read Meat Thermometer
This Instant Read Meat Thermometer can read a temperature in two to three seconds, so it's an ideal gift for any cooking dad! It works well for both indoor and outdoor cooking, plus it's waterproof. It can also be used for baking and candy making!