Searching for the perfect gift for your bonus dad? Our list of 20 gifts for step dads is great for Father's Day, birthdays, Christmas, and all celebrations in between! From sentimental to funny, you'll find an amazing present for your step father.
1. Stepped Up Dad Frame
This heartfelt and thoughtful Stepped Up Dad Frame is perfect for any step dad who stepped up. It has a sweet message and a place to put a picture, for a gift any step dad would be touched by.
2. Personalized Beer Mug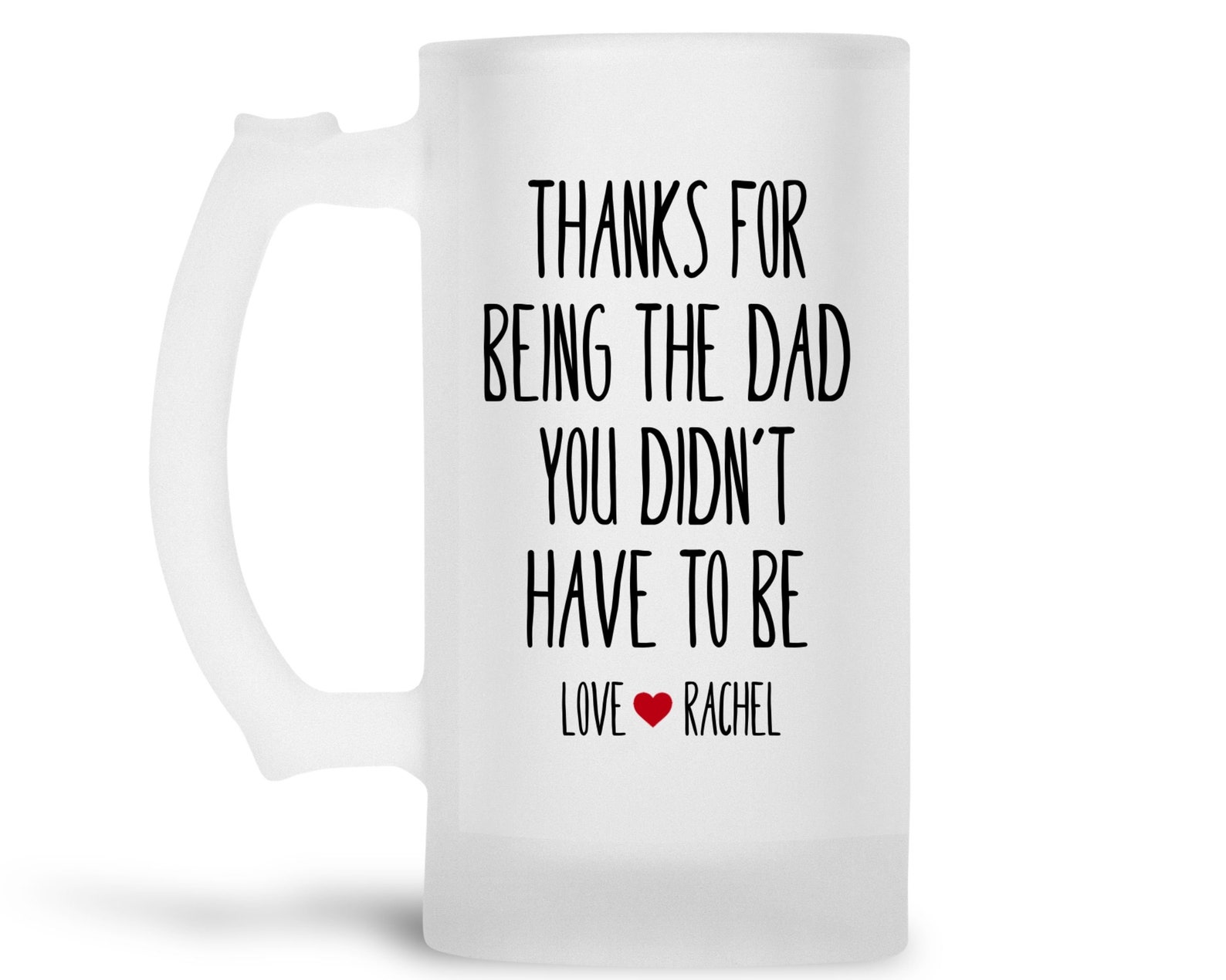 A personalized beer mug makes for a great gift if your step dad loves beer! There are funny options, sweet options, and everything in between, so you're sure to find one that he'll love.
3. Ultimate Dad Joke Book
Stepfathers are not immune from making dad jokes! The Ultimate Dad Joke Book will help your step dad make the best possible dad jokes.
4. Step Dad Key Chain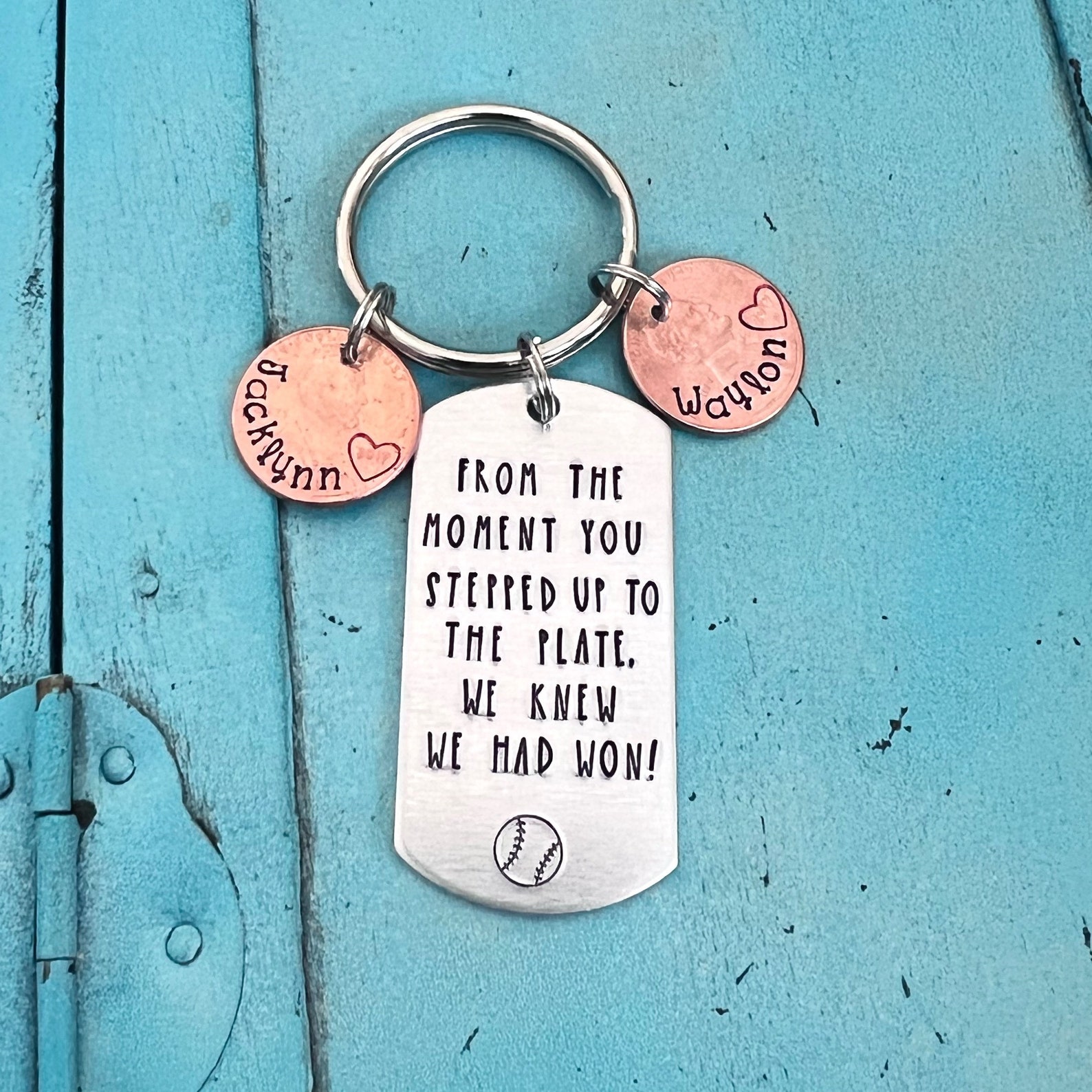 Want a gift that he can take with him wherever he goes? A sweet personalized key chain makes a great gift! There are lots to pick from on Etsy if you want something personalized, but Amazon also has several options if you need a meaningful last minute gift.
5. Hot Sauce Making Kit
A custom hot sauce making kit is an excellent present for any step dad who likes it spicy! It includes all the ingredients he needs to make his own hot sauce. Bonus: it's something you all can do together!
6. Best Step Dad Ever Baseball
Perfect for any stepdad who loves baseball, a Best Step Dad Ever Baseball allows you to upload a picture and customize a message to put on a novelty baseball. It's meaningful and sweet, so it makes a wonderful gift. Include a baseball holder to complete the gift!
Related: First Father's Day Gift Ideas
7. Star Wars Waffle Maker
Help your step father step up his breakfast game with a Star Wars waffle maker. There are several options to pick from so he can make his perfect breakfast.
8. Guitar Pick Holder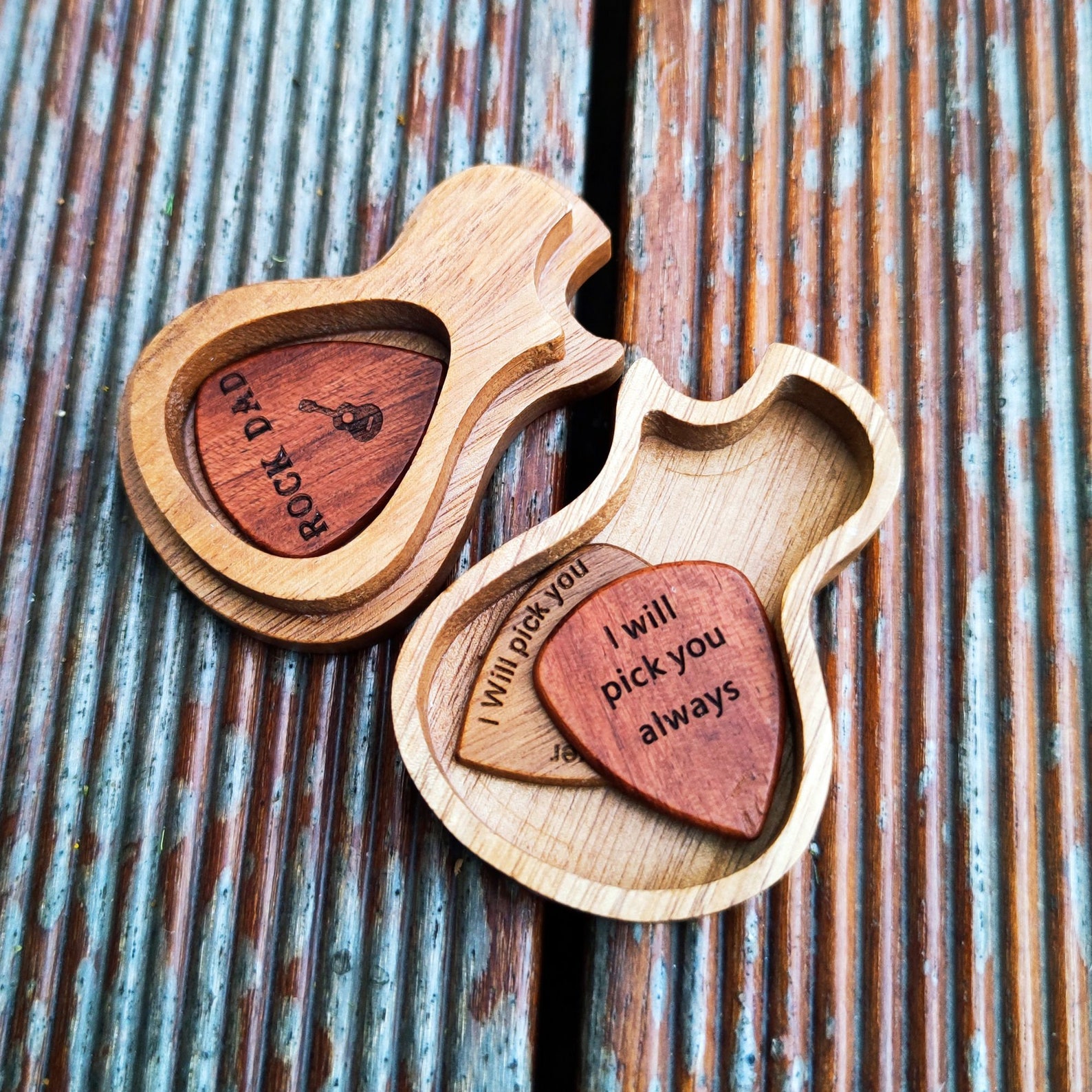 Perfect for any rocking bonus dad, this personalized guitar pick holder allows you to create a custom gift he's sure to cherish! It includes three custom guitar picks with sayings of your choice and a wooden, guitar-shaped box where you can write a personalized message.
9. Funny Socks
Want an affordable and funny gift? Funny socks are the way to go! I love these "if you can read this, bring me a whisky" socks, but Amazon has so many to pick from. You're sure to find the perfect pair!
10. Fishing Lure
A personalized fishing lure is perfect for any stepfather who spends his free time fishing! Pick a message and customize the name and colors for a personalized gift he'll love.
11. Jerky Tie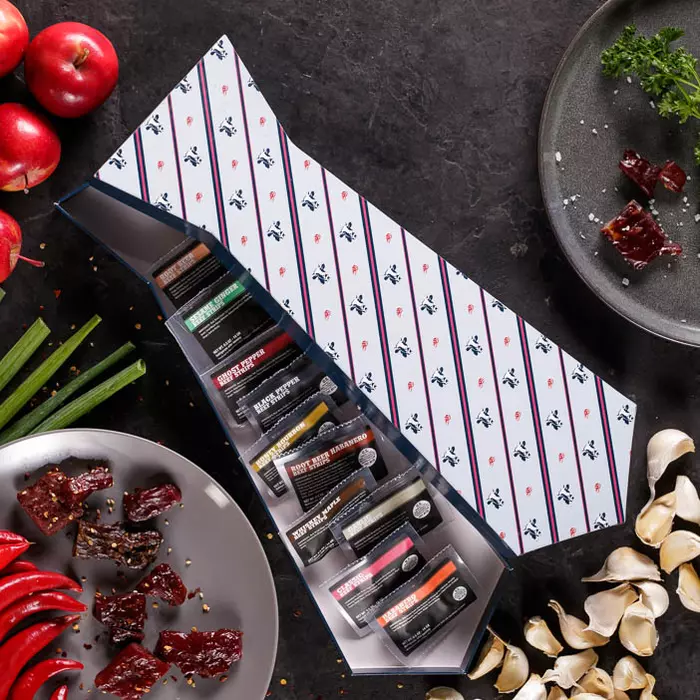 Looking for a unique gift your step dad will love? This jerky tie gift includes 10 different beef jerky bites and comes in a tie box. He's in for a surprise when he opens it!
12. Mug
A personalized mug can make a wonderful present! There are so many options, from funny to meaningful, so you can pick the one that best suits your step father.
13. Breakfast Sandwich Maker
Help make breakfast great by gifting your stepdad a breakfast sandwich maker. He can make delicious, custom sandwiches that he can enjoy on the go or as a sit-down breakfast.
14. Personalized Golf Balls
These adorable personalized golf balls are perfect for any golfing stepfather! Pick a picture, write your names names and pick from a variety of golf ball brands to make a memorable gift he'll love.
15. I Love That You're My Step Dad Fill In Book
If you want to show your step dad why you love him, then I Love That You're My Step Dad Fill In Book is the perfect gift. There are 25 pages with prompts that allow you to write why you love your bonus dad. This sentimental gift will make him feel loved and appreciated!
16. Inflatable Kayak
Searching for a gift to help your step dad get outdoors? An inflatable kayak is portable and perfect for enjoying those hot summer days on the water! I love this three-seater, so he can take you with him!
17. Beer Subscription
With a beer subscription, you can give your bonus dad a gift that just keeps giving! This craft beer subscription ships him craft beers from around the country at a frequency of your choosing.
18. Custom Jersey
Looking for a meaningful personalized gift? A custom jersey is a wonderful way to show how much you care. Fanatics has the ability to customize jerseys for the NFL, NHL, MLB, and more, so you can pick the team and sport he cares the most about.
Related: Gifts For Dads
19. Grill Accessories Kit
Looking for a practical gift? A grill accessories kit is great for any stepdad who is always on grill duty! This kit comes with 23 pieces, including a meat thermometer, so he'll be ready to grill anything!
20. Personalized Valet Box
A personalized valet box is a sweet, meaningful gift. Personalize the message or pick from a pre-selected one for a wonderful gift that he's sure to appreciate.
Related: