Scary Halloween Decorations
This Halloween season, make your house truly haunted with these incredible scary Halloween decorations! Whether you're decorating for a party or for the entire season, these decorations can help you create an appropriately spooky vibe for the Halloween season.
Looking for a more subtle Halloween look? Check out our list of Neutral Halloween Decorations!
Indoor Decorations
Bloody Garland
This bloody garland is perfect for your Halloween party!
The set includes fake bloody weapons on a string and fake severed fingers, which are perfect to display around your house.
Creepy Pictures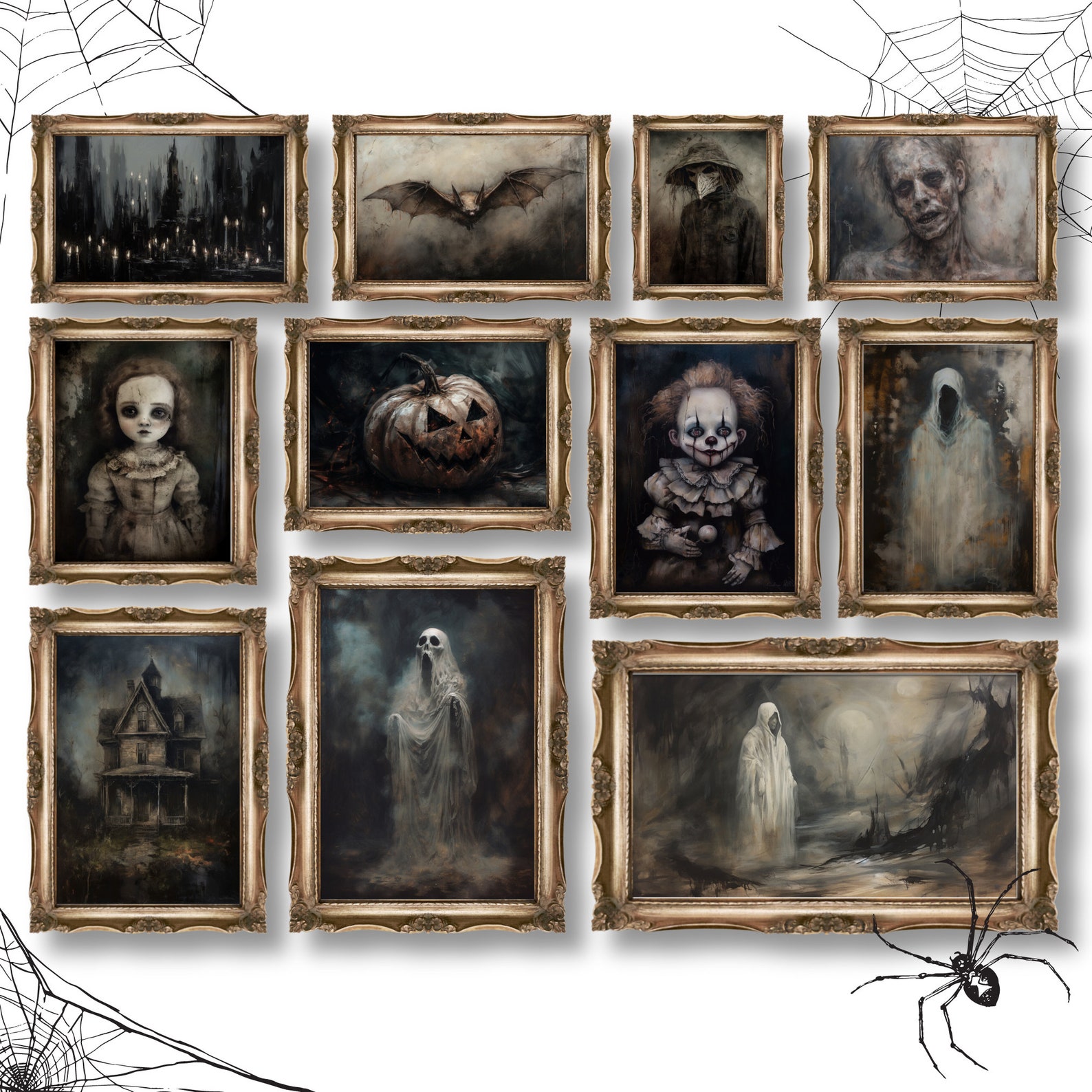 If you're looking for decorations that you can leave up all season long, then these creepy prints are perfect for you!
This set of 11 prints depicts unique spooky scenes that are a perfect subtle but creepy touch. They're print-at-home, so you can size them to fit frames you already have and mix and match the ones you like the most.
These are a perfect touch that will make your home feel extra spooky this Halloween!
Bloody Handprints and Footprints
These affordable decorations are both creepy and easy!
Bloody handprints and footprints will make your house look like a crime scene. They cling to windows, mirrors, fridges, or any other smooth surface and can be easily applied and taken off.
This set includes a set of bloody tattoos, as well, for an extra fun way to celebrate!
Candle Holders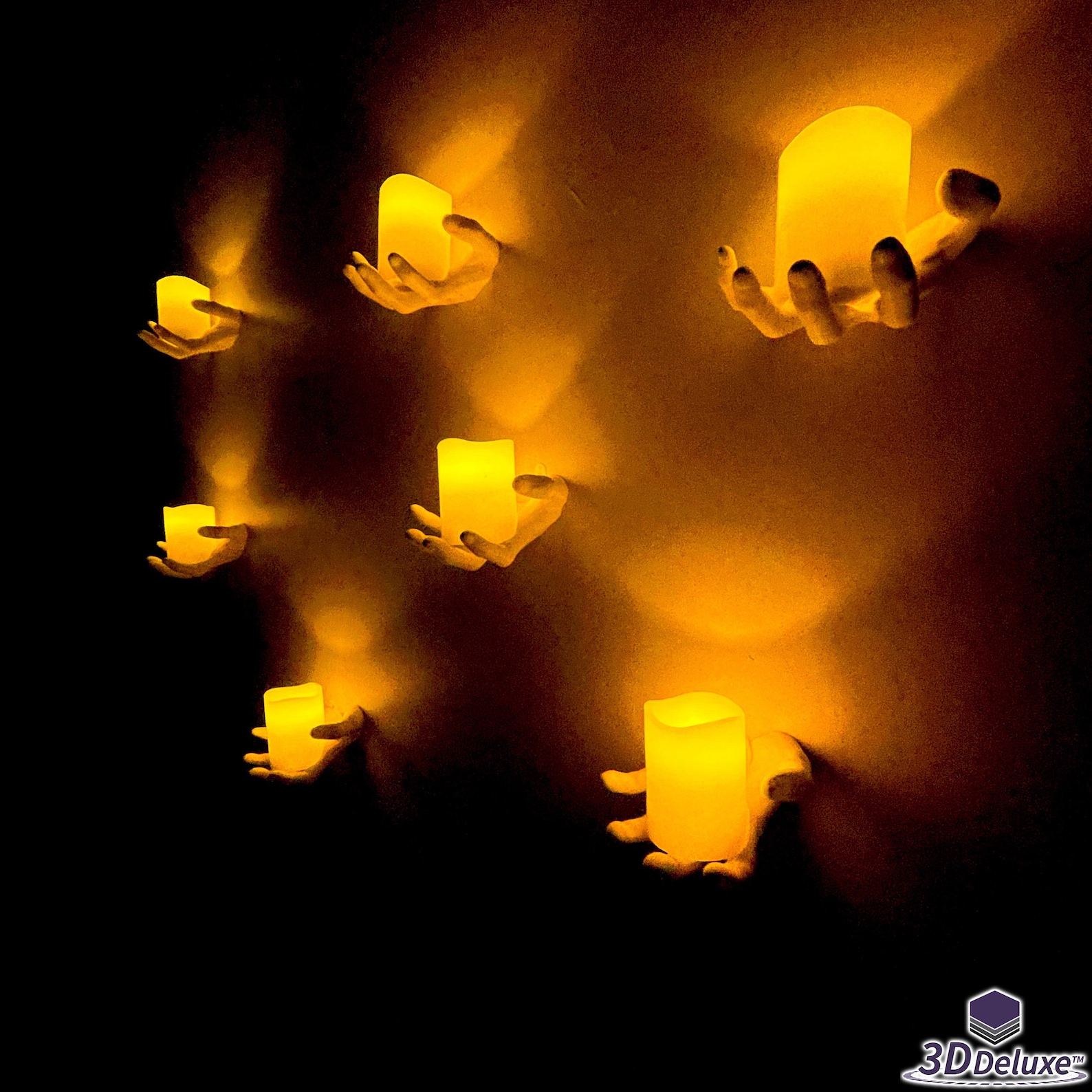 Creepy candle holders are a great addition to any wall!
These hand-shaped candle holders stick out from walls so you can create a creepy wall that will provide light. They're available in both black and white and in several different styles.
Due to the proximity to walls, LED candles are recommended.
Creepy Doll Head Windchimes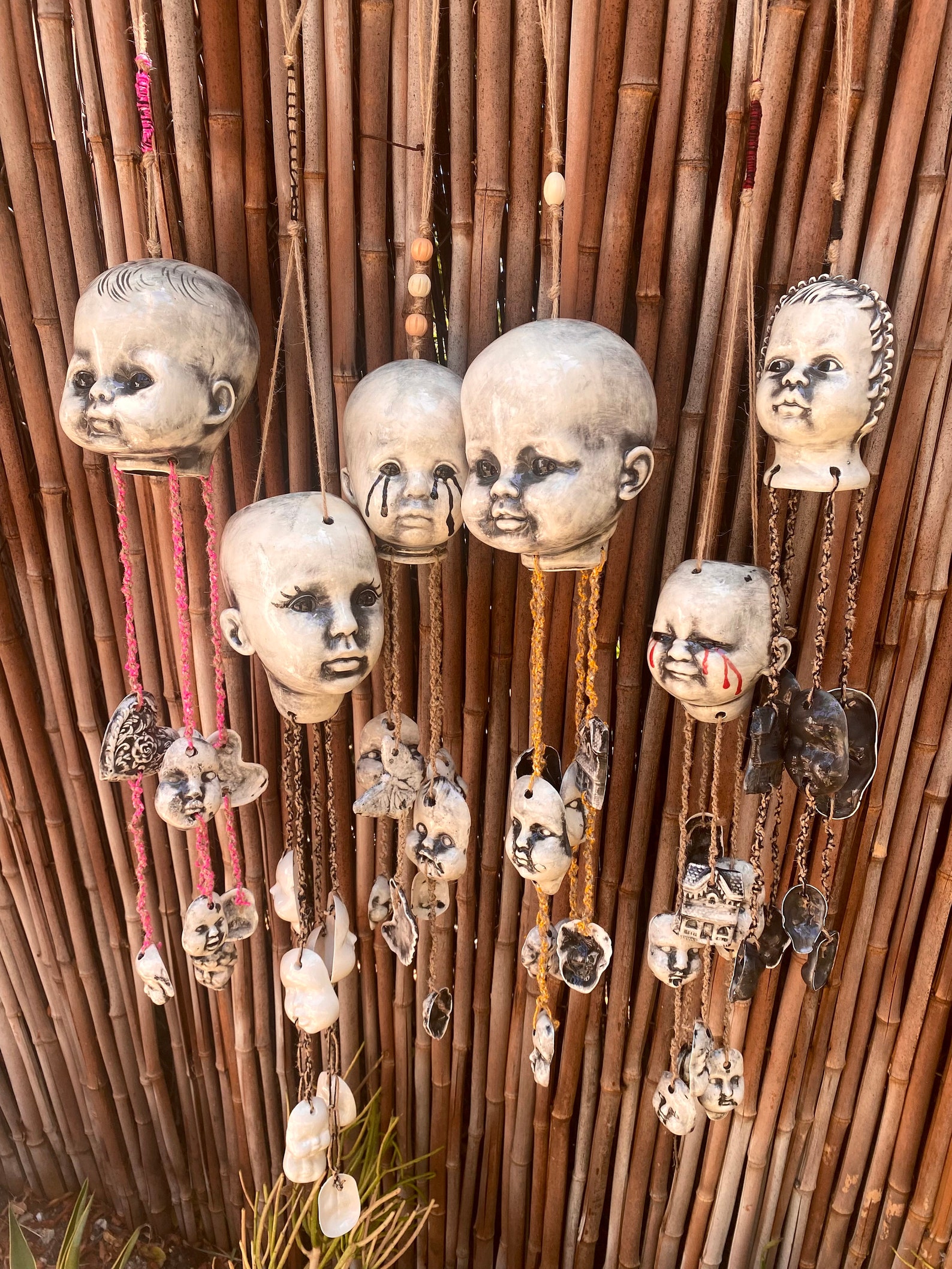 These spooky decorations can be used all year round!
Each of these creepy doll windchimes is made, so each is unique.
Hang these in your kitchen, by your door, or wherever else for a spooky touch that will make your house feel haunted!
Outdoor Decorations
Corpse
Scare your neighbors with this realistic-looking covered corpse!
Five feet long, this scary decoration features a bloody sheet that looks like it's covering a body with decomposing feet sticking out. At the top, a little bit of fake hair makes it look like there's a head there, adding to the realistic effects.
It can be used indoors and outdoors, so it's a great way to creep out your neighbors this Halloween!
Scary Yard Lights
Hate clowns? Then these scary clown lights might make your walk to your house extra spooky!
Designed for both inside and outside use, these creepy lights come in a pack of three and have light-up eyes. They're sound-activated, so they'll definitely scare any loud trick-or-treaters that might come to your door!
These will make your house memorably creepy this Halloween!
Animated Decorations
Fog Machine
While not technically a decoration, a fog machine is a must-have for any spooky household!
This fog machine is remote-controlled and wireless, so it can be hidden nearly anywhere. It has lights that can shine in 13 different colors, creating different vibes for different situations.
This is a must-have that is perfect for parties and can be reused year after year!
Animated Scary Scarecrow
Standing at nearly 5 feet, this is a truly terrifying decoration!
Jack, as the scarecrow is known, raises the pumpkin he's holding over his head to reveal his creepy face as he lets out a terrifying scream. His eyes light up in an unsettling yellow color.
This is an incredible addition to any haunted house or Halloween party!
Creepy Ghost Child
Channel the ghosts of past children who lived in your place with this animated ghost child!
The hallow eyes light up in a creepy purple color. This can hang inside or outside and is powered by a battery pack, so there are no cords involved.
To make an extra scary yard, order several for a little clique of ghosts!
Animated Chained Woman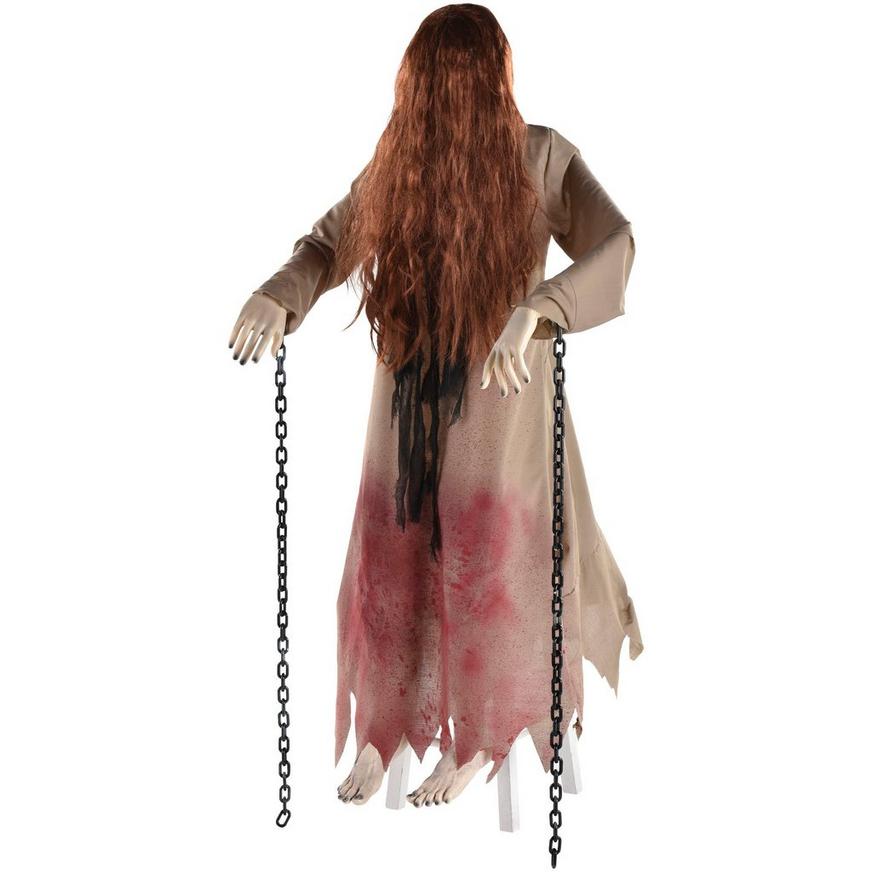 Beware of this chained woman who is looking to get revenge!
Standing 4.6 feet tall, the woman stands up and moves from side to side. She laughs and screams and is suitable for indoor or outdoor use.
Combine this terrifying prop with a graveyard scene for an extra spooky yard!
Related: