As graduation season nears, you might be thinking about presents for everyone walking across the stage this year. If you're looking for something that's more thoughtful than just a gift card, here are some ideas that recent grads will definitely appreciate!
Dorm Bed Shelf
 Beds in college dorms are frequently lofted, making it difficult or even impossible to line up a night stand. That's why this Dorm Bed Shelf is such a great gift; it's a little shelf that attaches to the lofted bed allowing for storage up high!
Personalized Graduation Charm Bracelet

This beautiful Personalized Swarovski Crystal Graduation Charm Bracelet is the perfect way to show your graduate just how proud you are of her!

Lap Desk
 When your graduate is doing homework on the floor of their friend's room, they'll be thanking you for a Lap Desk. From makeshift tables to desks, they have a million different uses!
Oh The Places You'll Go! Luggage Tag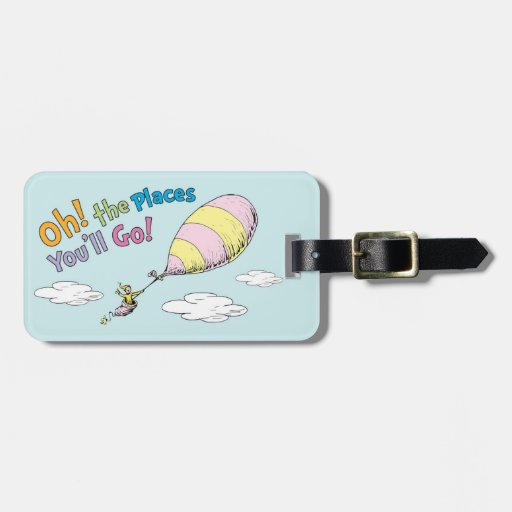 Dr. Seuss' traditional graduation book comes to life with this Oh The Places You'll Go! baggage tag. It will remind grads that they're on an exciting journey, even if it can be a bit scary!
Inspirational Mug
 All college students need coffee, so why not let your graduate feel good while they drink it? Inspirational Mugs are a great way to show your graduate you believe in her and it's a gift they're sure to use!
Tapestry
 Dorm room walls are often white, so why not spruce them up a little with a Tapestry?  There's tons of different styles, colors and sizes out there, so you can definitely find one that your graduate will love!
A Personalized Music Box
These gorgeous personalized music boxes let you pick from 100s of different pieces of music and engrave it with a personalized message. There's no gift more special!
One Line a Day Journal
 Graduating brings lots of changes in a person's life, but this One Line a Day Journal is a great way for your graduate to see where they've been! It's also available in other colors and styles.
Noise Cancelling Headphones
 College can be loud. Help your graduate keep sane by gifting them a nice pair of Noise Cancelling Headphones so they can focus when they need to.
College Hacks Book
 Even for the most fearless teens, college can be overwhelming. College Hacks by Keith Bradford helps with that by offering tips to help make it go more smoothly.
Instant Camera
 Graduation is a time of memories, and Instant Cameras are such a fun way to get to see your memories quickly! This is a gift that your grad will be able to use for a long time coming.
Terrarium
 Dorm rooms sometimes need a bit of life added to them, which is why I recommend gifting your graduate a Terrarium. They can pick what to grow and they'll be able to display it in their dorm room!