Manly Valentine's Day Gifts
Even manly men deserve a great Valentine's Day! If your boyfriend or husband is a manly man, then these manly Valentine's Day gifts will help you find a great Valentine's gift that he will love. We have gift ideas to fit your budget and your partner's interests.
Unique Manly Valentine's Day Gifts
Beard Grooming Set
Even manly men can stay well-groomed. This beard grooming kit includes everything he needs to keep his beard looking healthy and fabulous. The kit includes two different beard oils, shampoo, tools for trimming, and even an e-book to help him get started. This gift will give him confidence and keep him looking great!
Personalized Neon Bar Sign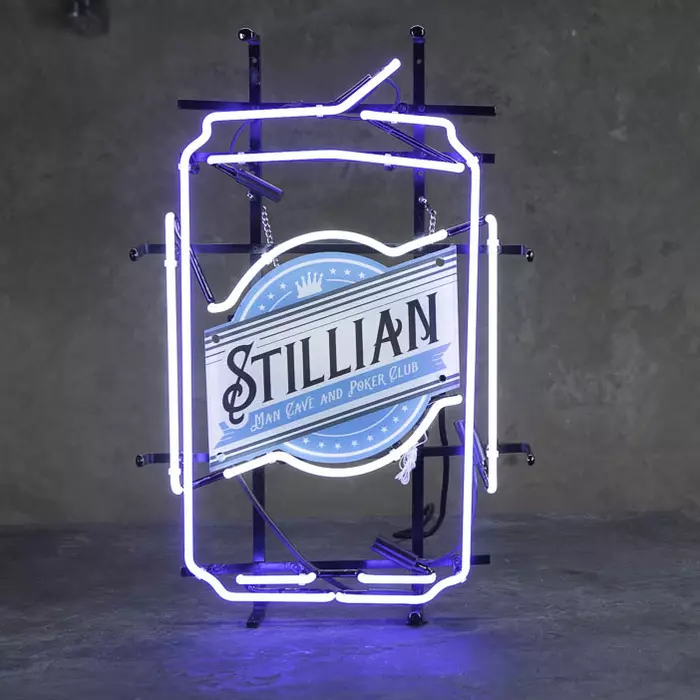 This incredible gift will make his man cave unlike any other! This personalized neon bar sign can be customized with any name and will be printed on a plaque that's surrounded by neon tubing. It's an impressive gift that will blow his mind!
Cigar of the Month Club Membership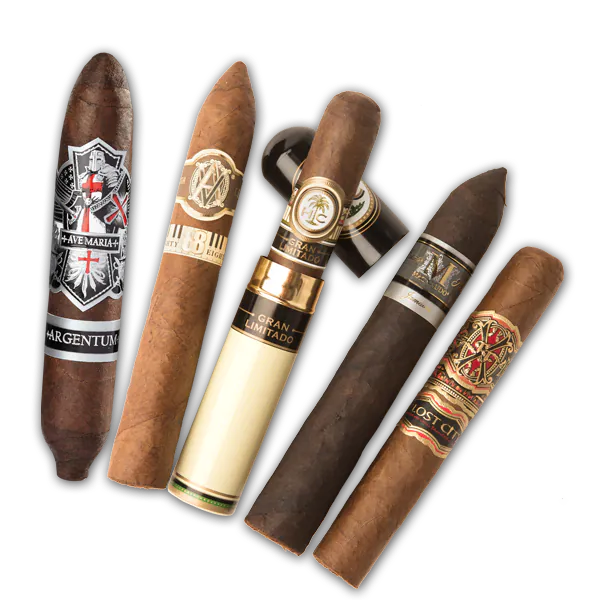 If your man likes cigars, then the Cigar of the Month Club is a wonderful gift! Each month, he'll receive a different cigar. The club includes rare, limited production, and premium brands. There are two different types levels of membership, premium and rare, so you can pick the one he'll appreciate more. This is a thoughtful gift that he'll love!
Personalized Carhartt Tool Tote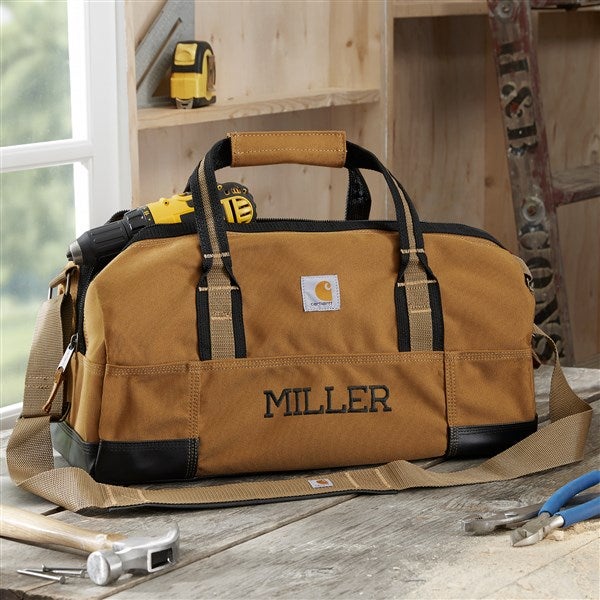 Give him this personalized Carhartt tool tote this Valentine's Day to make it easier for him to bring his tools around! Sturdy and rain resistant, this bag is a meaningful gift that he'll actually be able to use. With several different compartments, he can quickly find the tools he needs.
Related: Valentine's Day Gifts for Your Husband
Hooded Robe
Even the manliest men deserve a soft robe! A hooded fleece robe is perfect for your loved one this Valentine's Day. Available in a variety of colors and sizes, you can find the perfect robe to make his day especially relaxing.
Manly Candle
Even manly men can appreciate a good candle! This Manly Indulgence Woodland Escape scented jar candle is a great affordable gift. With up to 60 hours of burn time, he can use this candle as a way to spruce up a man cave or an office.
Manly Gifts for the Outdoorsmen
Personalized Multitool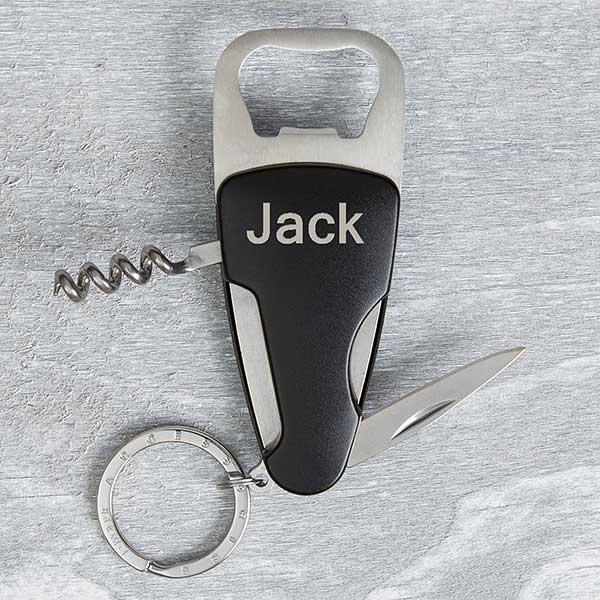 Give him five gifts in one with this personalized multitool! It has a pocket knife, a bottle opener, an LED flashlight, and a corkscrew all on a keychain for easy transportation.
Ultralight Weight Tent
An ultralightweight tent is a great gift for anyone who likes camping or backpacking! This two-person tent is easy to set up and take down and weighs less than five pounds. It's appropriate for three seasons and is great for any camping, hiking, or fishing trip.
Inflatable Paddle Board
If he loves the water, then an inflatable paddle board is just the gift for him! At less than 20 pounds, this paddle board is portable and perfect for a day of fun. It has everything he needs to get started on the water so he can take it and go. This fun gift is one he'll love to use!
Portable Solar Charger
This portable solar charger can help him keep in touch on long camping or fishing trips. Using nothing more than sunshine, it can charge phones or other devices with both of its two USB ports. It's a great gift to keep him connected!
Yeti Cup
There's nothing like a cold beverage – that's why a Yeti Cup makes a great gift! Available in several colors and sizes, this gift is one that he'll appreciate. Yeti cups are known for their quality and ability to keep drinks nice and cold. He'll enjoy his favorite beer while outside in this cup!
Related: Valentine's Day Gifts for Boyfriends
50 States, 500 Campgrounds Book
Want to give him some inspiration for his next camping trip? 50 States, 500 Campgrounds by Joe Yogerst will help him find some of the best campgrounds around the country! It includes expert advice and tips for the best camping trip no matter where he's camping.
Manly Food and Drink Gifts
Personalized Grill Set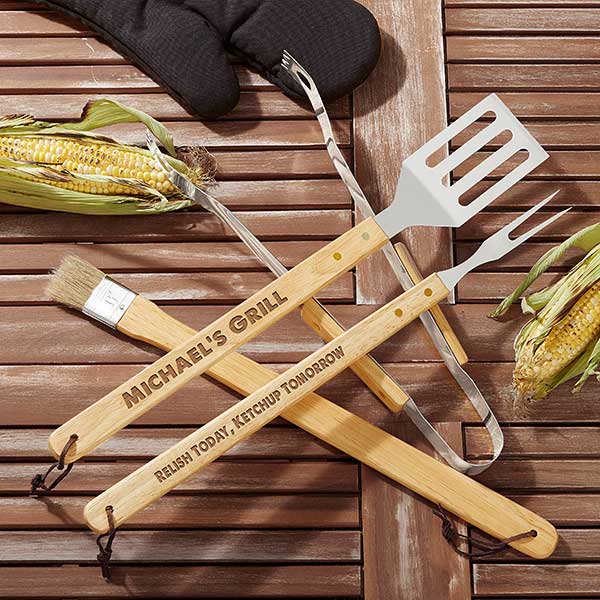 Step up his grill game with a personalized grill set! This four-piece set includes a spatula, fork, tongs, and a basting brush. A custom message is engraved on the spatula and fork. You can pick between different fonts and write whatever you want for a truly personalized gift he'll love!
Hot Sauce Set
If he likes his food spicy, give him this global hot sauce kit! With five hot sauces from across the globe, he'll be able to try spices from different cuisines. He'll love trying all the different sauces!
Personalized Cutting Board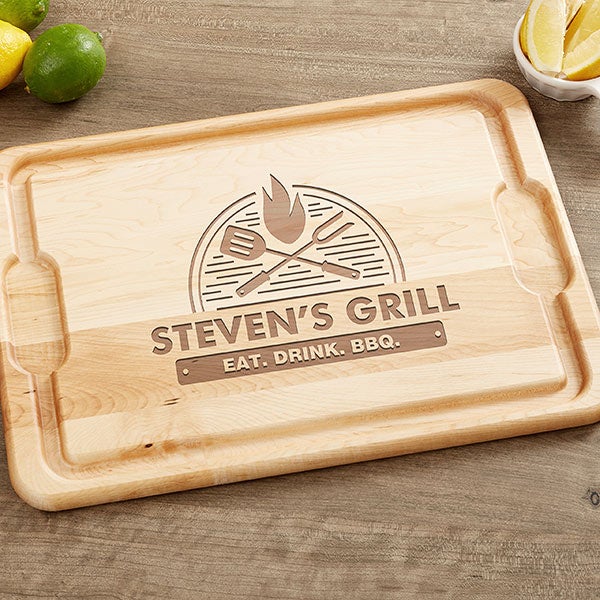 This gorgeous personalized, wood cutting board is a great present for any man who likes to cook or grill! You can personalize it with any two lines of text beneath the decorative design. It's made in the USA of North American hardwood, so you can feel good about buying it. This is a thoughtful gift he'll cherish!
Craft Beer Kit
If he loves beer, then this craft beer kit will help him get started with brewing his own! In as little as three to four weeks, he'll have his own beer to drink. It only takes thirty minutes to get started and the kit includes everything he needs. This is a fun gift that's perfect for any beer fan!
Related: Gifts for Beer Lovers
Viking Beer Mug
This Viking beer mug makes a great gift for any manly guy who likes beer! It's a set that comes with a shot glass, a horn bottle opener, and a Viking mug sourced from real oxen. Each one is unique and is perfect for enjoying ale, mead, and all types of beverages. He'll love drinking like a Viking with this unique gift!
Exotic Jerky Sticks
If he's an adventurous eater, then give him this set of 10-piece set of exotic jerky! The set includes a piece of jerky from kangaroos, ostriches, boars, and more. It's a fun gift that he'll appreciate and will give him a taste of a variety of interesting beasts!
Personal Pizza Maker
What's better than a pizza? A personal pizza maker so he can make his own pizza at home, whenever he wants! It can make 12-inch pizzas, as well as paninis and other delights. It works indoors so he doesn't have to worry about inclement weather. This is a great gift for any manly pizza loving man!
Personalized Whiskey Barrel
This is a great gift for any whiskey lover! His favorite whiskey will never taste as good as it does in his own personalized whiskey barrel. Available in two sizes, you can select the number of flavor infusers for the perfect gift for your man. Add his name and this is a gift that's both impressive and fun!
Bullet Whiskey Stones
Make his whiskey even more manly with these bullet whiskey stones! This set includes six bullet whisky stones and a revolver base. They're BPA-free and just need to be frozen for a few hours to keep whiskey at a nice, cool temperature. Since they're reusable, they make a great gift he'll be able to use again and again.