Whether you're shopping for a first time grandma or a senior who's been a nana for years, she'll love these gifts! From grandmas who love to garden to grannies who love to golf, we have something for everyone!
Gifts for Sporty Grandmas
Personalized Golfballs

If Grandma loves to golf, get her personalized golf balls! You can change the monogram, the name and pick from three different brands. She'll think of you when she's hitting the green!
Yoga Mat
 If Nana is the type to get up early and head to yoga every morning, then get her a new yoga mat for Mother's Day this year!
A Hiking Grandma T-Shirt
 Hiking grandmas are super cool! Give your grandma a Hiking Grandma t-shirt that she can wear while she's out on the trails!
Mug and Drink Ware Gifts
A Grandma Mug
All grandmas have their warm beverage of choice, which is why a cute Grandma mug that can be a great gift idea!
Grandma Wine Glass
Some Grandma's love wine. If that sounds like your grandmother, then get her a Best Grandma Ever wine glass for mother's day! You know she deserves it. 
Grandma Tumbler
When Grandma is on the run, she'll think of you when she sips from this Grandma Tumbler. It's a great gift for any Meemaw who needs her coffee on the go!
Jewelry Gifts
My Heart Belongs to My Grandkids Necklace
This beautiful, personalized necklace is a wonderful gift if there are many grandchildren! Add up to fifteen birthstones and names for a present that grandmother will cherish forever and will remind her of all of her precious grandkids!
Grandma Pendant Necklace
 This wonderful Grandma Pendant necklace is a wonderful gift for any grandma to receive! It has two interwoven hearts that hang from a chain for a tasteful present.
Grandma's Heart and Joy Bracelet
This beautiful, personalized "My Heart Belongs to my Grandkids" Bracelet is customizable with nine different names and birth stones for each of the grandchildren!
Grandma's Garden Stepping Stone
If Grandma is a gardener, consider getting her this cute Grandma's Garden Stepping Stone for Mother's Day! It will be the perfect gift for the start of the season!
Personalized Apron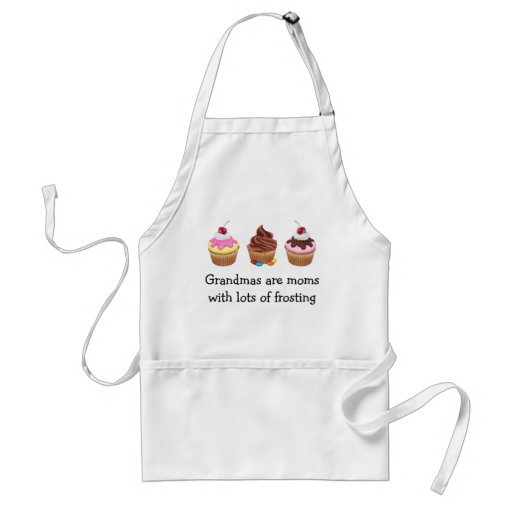 Great for any grandmother who loves to bake or cook, these personalized aprons  let you pick your message, color and size so you can make sure the gift for nan is perfect!
Gifts for the Traveling Grandma
A Cute Passport Holder
If Granny loves to travel the world, then get her a cute passport holder to keep her passport safe while she's traveling!
Luggage Tags
 Any grandma who travels needs this You're the Best Grandma luggage tag. Whether they're going across the globe or just across the state, they'll think of you when they travel!
A What I Love About Grandma Book
 This super cute, fill in book is a great gift for any grandma! The What I Love About Grandma book has 50 fill in the blank pages for a fun, unique gift with a personal touch.
A Music Box
 If Granny's a music lover or a piano player or both, then she'll love this piano music box! You can personalize the music that plays and it has options for engraving, too. There are lots of other options available and all make for elegant, wonderful gifts she'll cherish for a long time to come.
A Sun Catcher
 This cute Butterfly Sun Catcher makes a great mother's day present for any grandmother! It has a little heart shaped picture frame for you to put a photo in and a charm that says grandma. She'll love it!
A Personalized Puzzle
If grandma is a puzzle lover, then she'll love a Personalized Puzzle that you can create with a photo of your choice! You can pick from a number of different sizes and pick the title for your puzzle. Choose a picture of the two of you for a special gift!